The George Washington Foundation partners with educators to enhance educational experiences for students. Programs are available at Historic Kenmore, George Washington's Ferry Farm, or in-classroom, and address a wide range of Virginia SOLs (download list [PDF]), but can also be customized to fit your educational needs. Programs incorporate letters, estate inventories, wills, diaries, and other primary-source material, as well as, artifacts found in on-site archaeological digs. House tours at both Ferry Farm and Kenmore are available as part of your on-site visit.
COST
$6 per child
$4 per chaperone
No charge for teachers or bus drivers
$4 per child for in-school programs
GROUP SIZE
Minimum of 15 students
Ferry Farm: maximum of 5 classes
Kenmore: maximum of 3 classes
TIME
3 hours maximum
NOTE
There are no food services available at either Ferry Farm or Kenmore. For lunches or snacks brought by children, Ferry Farm and Kenmore offer plenty of shaded, grassy areas for picnics. When you schedule your visit, please let us know if you plan to lunch at our sites.
SCHEDULE A SCHOOL GROUP VISIT OR IN-SCHOOL PROGRAM
Advance reservations are required for all school programs.
To schedule your visit or program or if you have questions, email groups@gwffoundation.org or call 540-373-3381 x1017.
FERRY FARM PROGRAMS
George Washington: Boy Before Legend – Grades K-5
(Available as an in-school program)
Students learn about George Washington's life, starting from his childhood at Ferry Farm. This multi-disciplinary program examines the important roles that math and science played in his work—first, as a surveyor and, later, as a farmer. It teaches Washington's historical significance as a general and president. By the end, students will understand Washington as a child, man, and legend.
I Dig George! – Grades 3-5 (weather permitting)
Applying critical thinking skills, primary sources, and historical research, Ferry Farm archaeologists make new, exciting discoveries about George Washington every day. Through hands-on learning, students conduct a simulated archaeological dig by gridding, digging, sifting, washing, identifying, and mending. Students are challenged to think critically about artifacts they uncover.
First Americans – Grades K-5
(Available as an in-school program)
The history of Native Virginians spans thousands of years, from the time of hunters and gatherers, to their interaction with European settlers. Through artifacts, primary documents, and stimulating, hands-on activities, students learn about the lives of the first Americans who visited the land now called Ferry Farm.
Habitat Hunt – Grades 1-4 (weather permitting)
Students explore Ferry Farm's natural world, past and present, and learn about the local eco-system, as well as, the migration, hibernation, and camouflage of various birds and animals. Students hike in our woods, look for plants and animals along the river, and participate in activities that explain the interdependence of man, plants, and animals.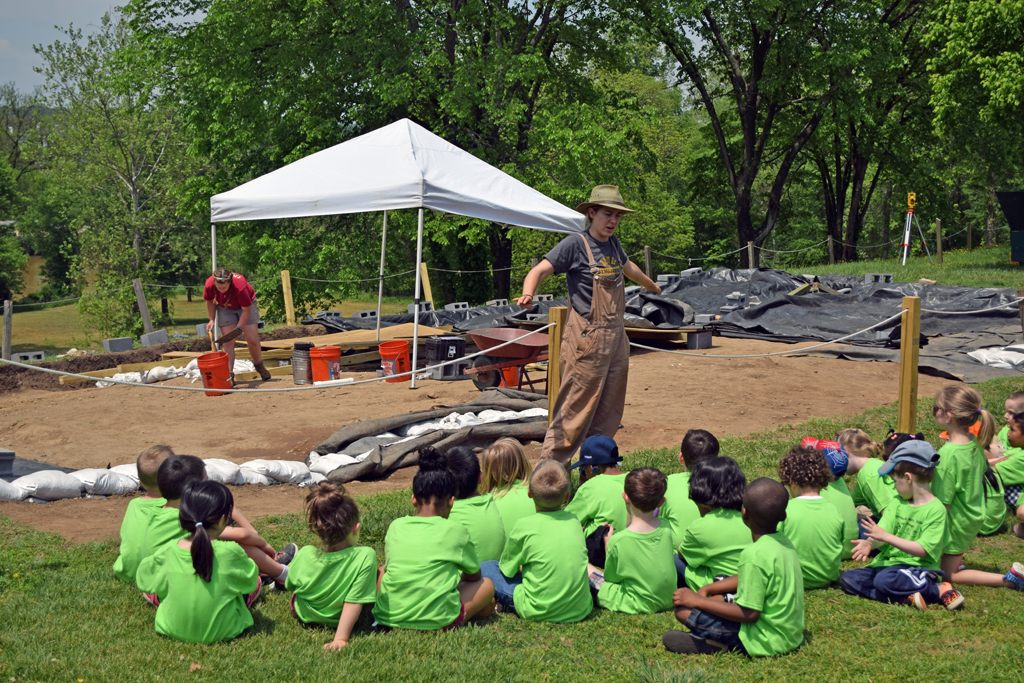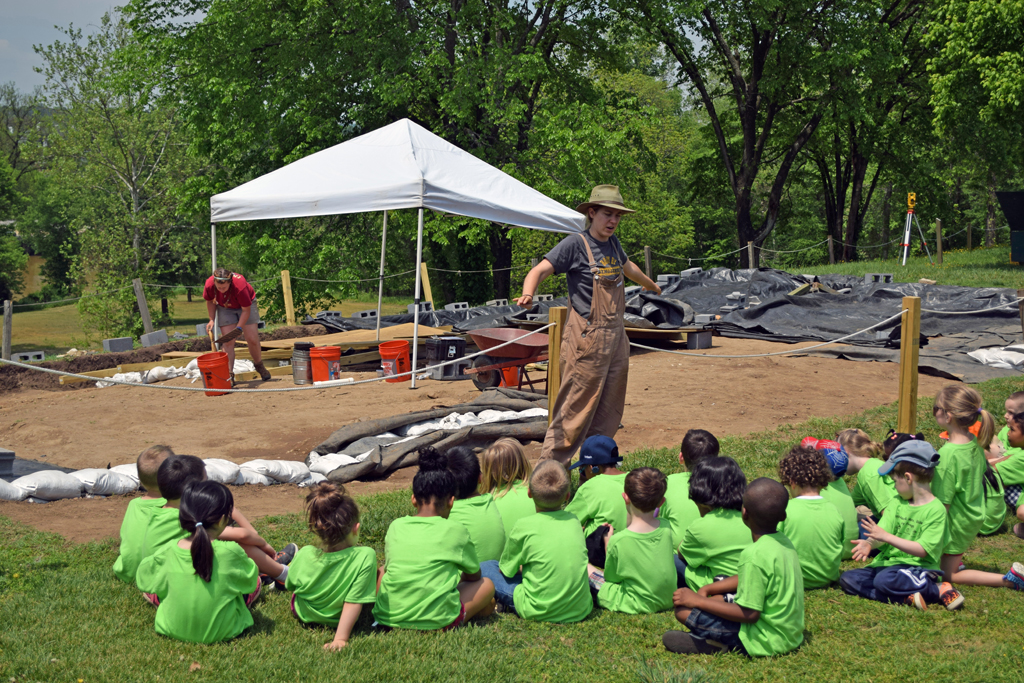 KENMORE PROGRAMS
A Bird's-Eye View of the 18th-Century – Grades K-3
Students travel back in time to peek at the lives of the Lewis family at Kenmore in 1775. What were the similarities and differences in how 18th-century people lived compared to us today? How did they cook, dress, and play? Students discover the answers to these questions through hands-on, minds-on activities about colonial buildings, clothing, cooking, manners, occupations, and childhood.
Revolutionary Perspectives: Difficult Choices & Life-Changing Decisions – Grades 4-5
It is 1775. The Lewis family just moved into Kenmore. The Revolutionary War is underway. George Washington, Betty Lewis's brother, commands America's Continental Army. Why did the colonies go to war against Great Britain? What role did Fielding and Betty Lewis, their children, and enslaved workers play in the fight? What difficult life-changing choices did Kenmore's residents make because of the war? Students explore the wartime lives of Kenmore's residents and learn the answers to these questions.