Lectures on the Lawn at Kenmore
Appearance is Everything: Mary Washington And Her Specialized Ceramics of Gentility
Mara Kaktins – Ceramics and Glass Specialist at The George Washington Foundation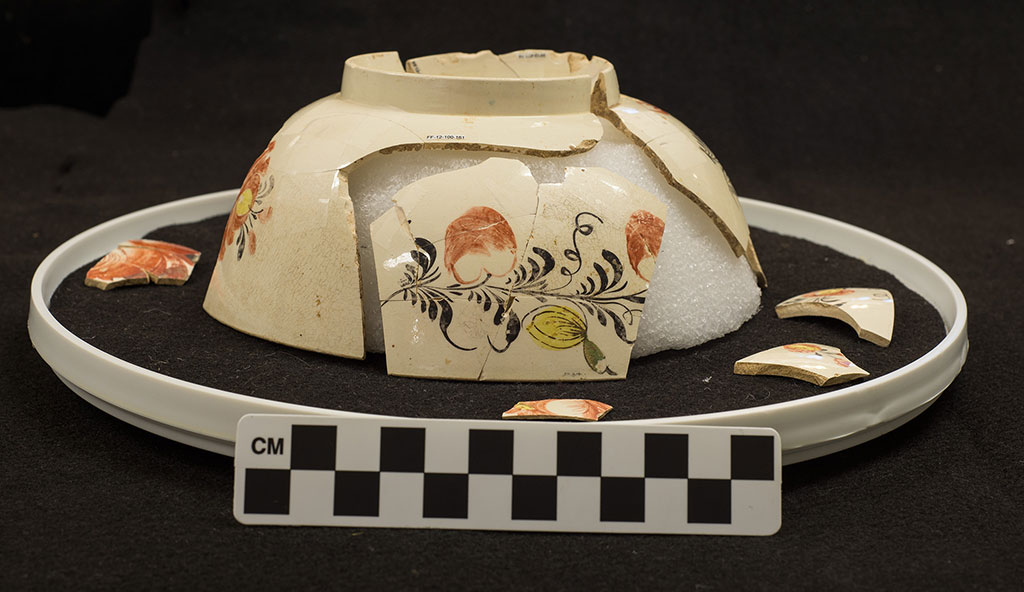 Mary Washington, mother to George, was widowed young. Her decision not to remarry meant she faced an uphill battle raising five children to be successful adults and members of the Virginia gentry class, Consequently it was important that she cultivate a refined household with appropriate table and teawares. Excavations at her Ferry Farm, her longtime home, reveal a woman who carefully selected ceramics to perform very specific tasks while at the same time not overextending her budget, one that had decreased significantly following the death of her husband. She also directed that broken fashionable ceramics be repaired to extend their use life. These ceramics contributed to her goal of remaining of the gentry class and giving her children a good head start to do the same, a task she overwhelmingly succeeded in.
COVID-19 Safety Measures: This event is outdoors. Social distancing will be practiced, and masks are required until everyone is seated.
Once the order for your tickets is received, the tickets and a receipt will be automatically emailed to the address you provided when ordering. If you do not receive your tickets in your email inbox, please be sure to check your spam or junk email folder. If the tickets and receipt are not in that folder, contact us here or call 540-370-0732.