Learn with Me Day
October 28
|
9:30 am
to
10:30 am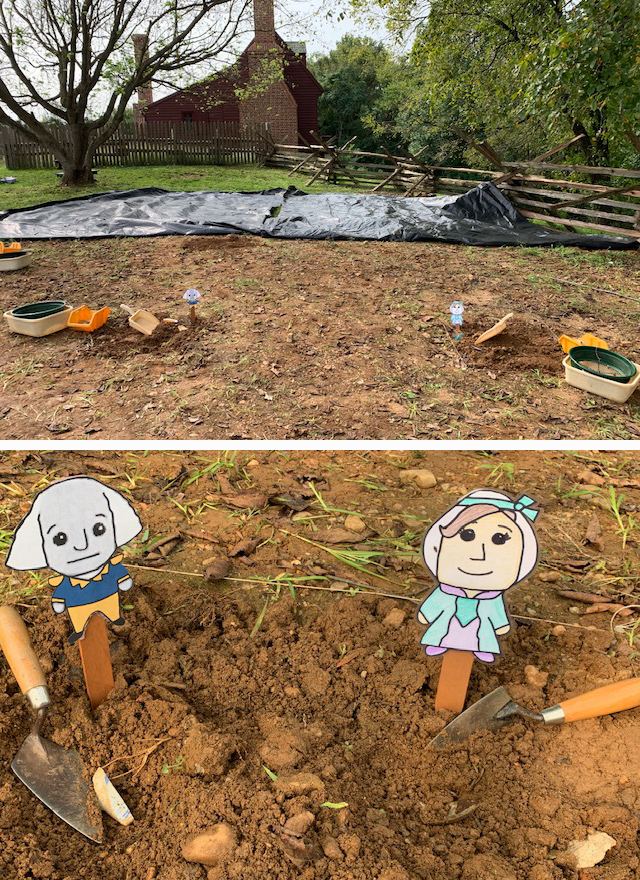 Learn With Me Day is an on-site program (aligned with VA SOLs) for students who are virtually learning and for homeschool students in grades K-6. Participants will engage with the archaeology process and learn the importance of the process to historical research. They will dig at a simulated archaeological site. They will also learn about gridding the dig site, sifting for artifacts, and then washing, identifying, and mending artifacts. Participants will be challenged to think critically about artifacts they uncover during their dig and will leave with a new-found knowledge of what can be discovered under the ground. Participants will also take an abbreviated house tour. Please note, this program does not include a regular house tour admission.
A cleaning schedule has been established above and beyond the daily cleaning methods. This will assure that all surfaces encountered by the public are wiped down thoroughly several times a day. Alcohol-based hand sanitizer will be available. No one with a fever or other symptoms of COVID-19 is permitted on-site.
Dig pits are 6 feet apart to ensure proper social distancing, families may share a pit if preferred.

Masks are required.
We strongly suggest that you purchase tickets in advance of your visit to ensure availability. Tickets may be purchased below.
Once the order for your tickets is received, the tickets and a receipt will be automatically emailed to the address you provided when ordering. If you do not receive your tickets in your email inbox, please be sure to check your spam or junk email folder. If the tickets and receipt are not in that folder, contact us here or call 540-370-0732.