George Washington's Ferry Farm Tour
This tour time is when your guided tour begins. Please arrive at Ferry Farm at least 10 minutes prior to this tour time and check-in at the rear of the Visitors Center.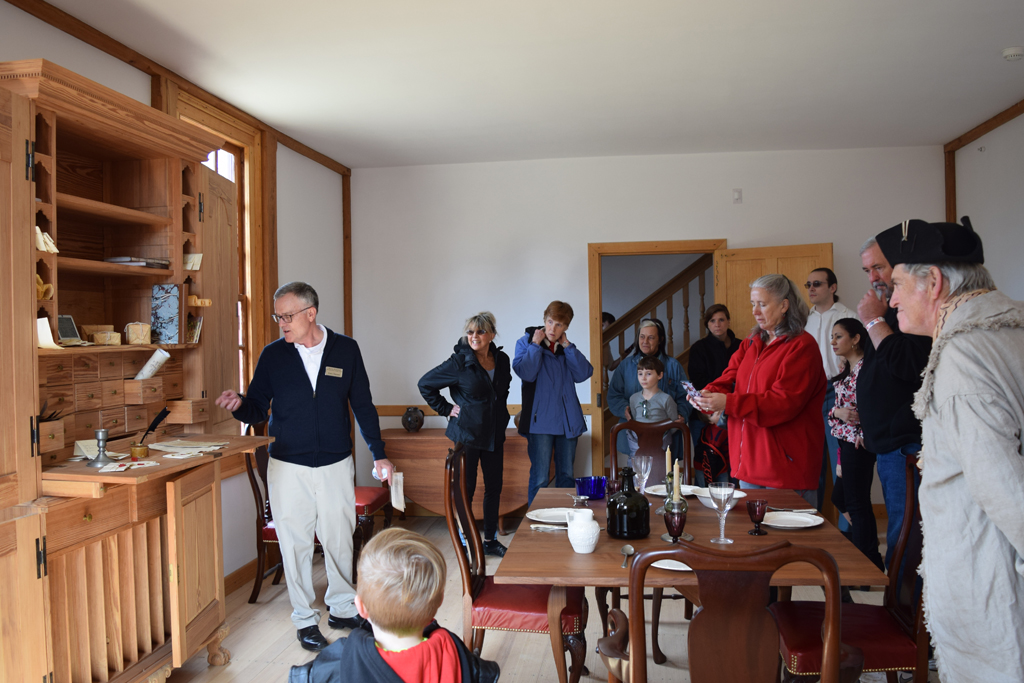 The guided tour of the Washington house replica explores the lives of George, his mother Mary, other Washington family members, and the enslaved community. It recounts the adversity all of these individuals faced after the death of Augustine Washington, George's father.
A cleaning schedule has been established above and beyond the daily cleaning methods. This will assure that all surfaces encountered by the public are wiped down thoroughly several times a day. Alcohol-based hand sanitizer will be available. No one with a fever or other symptoms of COVID-19 is permitted on-site.
Guests are asked to refrain from touching or contacting objects, furnishings and fabrics in the Washington house, which are normally hands-on. Tours will be limited in size to ensure proper social distancing. Masks are required while inside the Washington house. We strongly suggest that you purchase tickets in advance of your visit to ensure availability, as tour size will be limited. Tickets may be purchased below
Once the order for your tickets is received, the tickets and a receipt will be automatically emailed to the address you provided when ordering. If you do not receive your tickets in your email inbox, please be sure to check your spam or junk email folder. If the tickets and receipt are not in that folder, contact us here or call 540-370-0732