Historic Kenmore Tour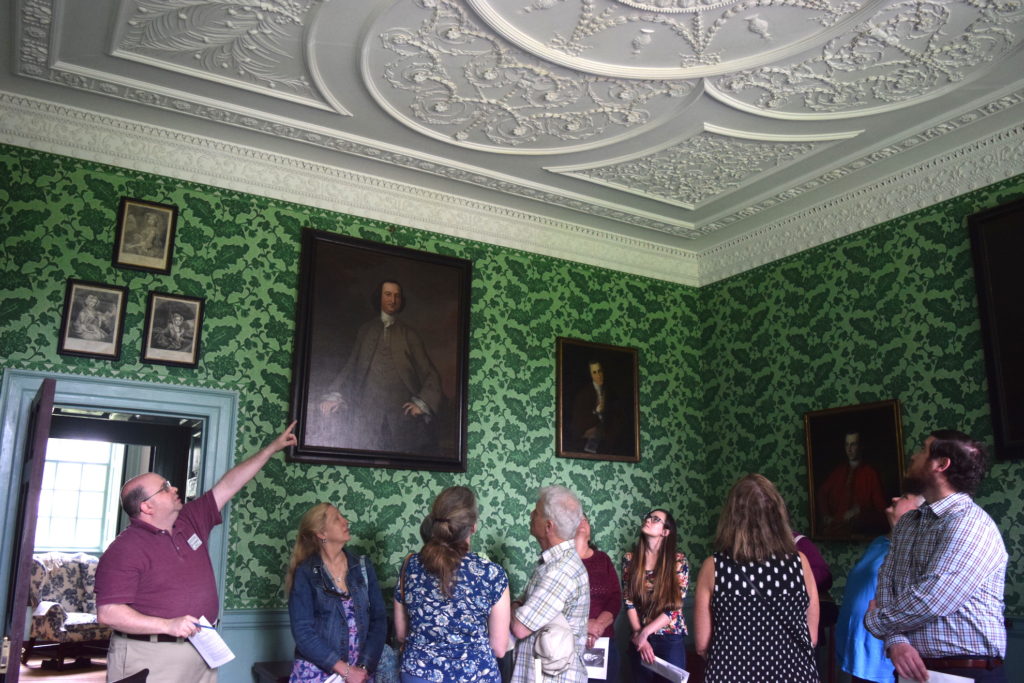 The guided tour focuses on the Lewis family and the sacrifices it made to support the American cause during the War for Independence. Eighteenth-century furniture and accessories accurately depict Fielding and Betty Washington Lewis' gentry-level wealth.
We have established a cleaning schedule above and beyond our daily cleaning methods. This will assure that all surfaces encountered by the public are wiped down thoroughly several times a day. Alcohol-based hand sanitizer that contains over 60% alcohol will be available at both sites. No one with a fever or other symptoms of Covid-19 is permitted on-site.
Guests are asked to refrain from touching or contacting objects, furnishings and fabrics in the Washington house, which are normally hands-on. Tours will be limited in size to ensure proper social distancing. Masks are required while inside both Kenmore and the Washington house.
We ask that you purchase tickets in advance of your visit as tour size will be limited. Tickets may be purchased below.