FERRY FARM REOPENS ON FRIDAY, July 10
YOUR VISIT TO FERRY FARM WILL DIFFER SOME FROM THE TYPICAL VISIT
DESCRIBED BELOW BECAUSE OF THE COVID-19 PANDEMIC
George Washington's Ferry Farm is where young Washington spent his formative years and became an extraordinary man. The future general and first president was 6 years old when his family moved to King George County (now Stafford County), Virginia, in 1738.
Ferry Farm, its Visitor Center, and grounds are open to the public for guided and group tours, as well as educational programs. Depending on the season, visitors will encounter a bountiful vegetable garden, excited school groups, hands-on history camps, and living history reenactors.
WHAT TO EXPECT DURING YOUR VISIT
A visit to Ferry Farm starts in the large brick Visitor Center where you purchase a ticket for your guided house tour and pick-up an iPad for your self-guided grounds tour.
The guided tour of the Washington house replica explores the lives of George, his mother Mary, other Washington family members, and the enslaved community. It recounts the adversity all of these individuals faced after the death of Augustine Washington, George's father. During this tour, visitors may interact with the house's furniture by sitting on chairs, trying out the beds, and picking up plates, glasses, and utensils.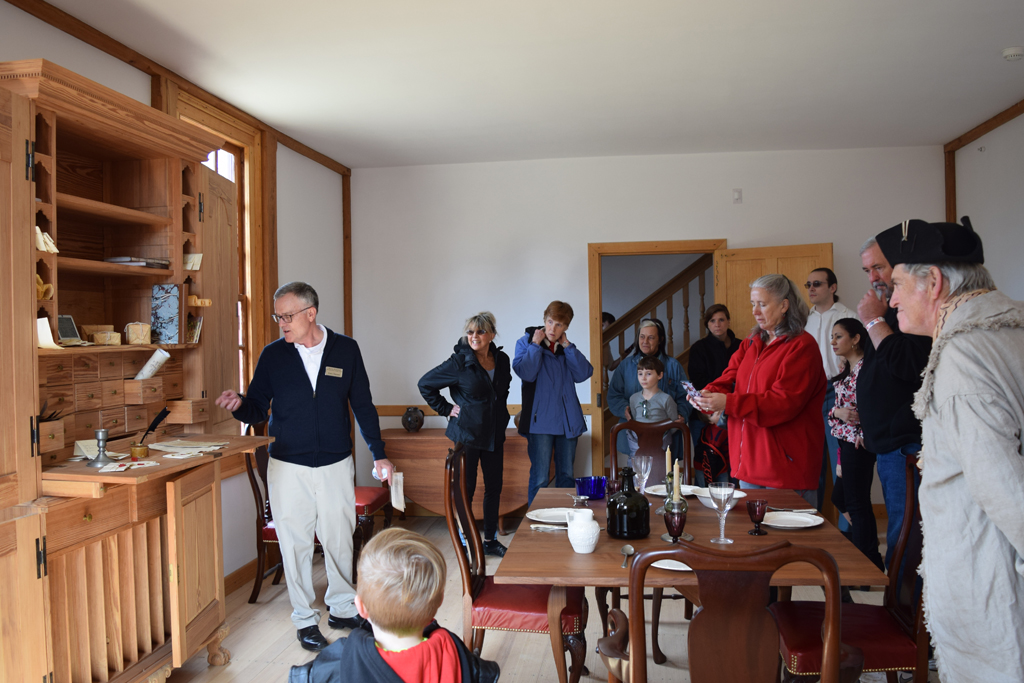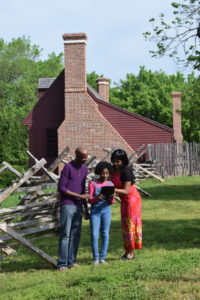 You can walk Ferry Farm's grounds before and after your house tour using an interactive self-guided iPad tour that explores the landscape as it appeared during the Washington family's occupation. An iPad (or paper map, if you prefer) is provided.
Finally, the Visitor Center features the introductory exhibit The Science of History at Ferry Farm with colonial and Civil War artifacts excavated at Ferry Farm and windows into the Archaeology Lab, where you can see archaeologists identify and study thousands of artifacts found at Ferry Farm.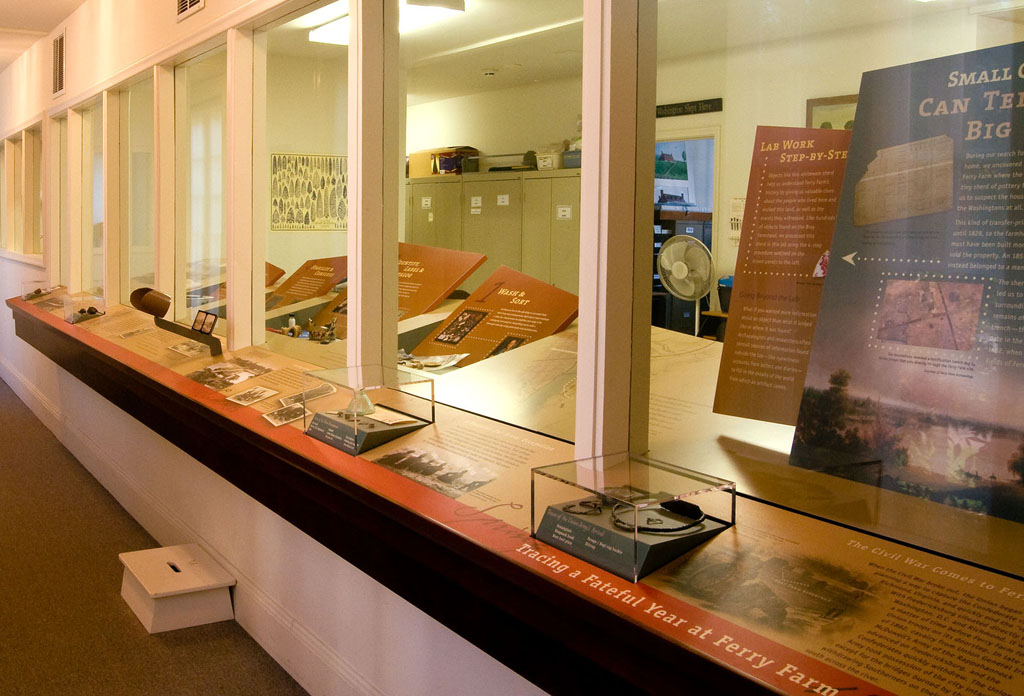 For information about school group visits, children's Discovery Workshops, youth and family programs, visit Education.
If you have additional questions about visiting Ferry Farm, check our Guest Policies and Frequently Asked Questions page.
HOURS
MARCH
THRU
OCTOBER
NOVEMBER
AND
DECEMBER
MON-SAT
10am-5pm
10am-4pm
SUN
Noon-5pm
Noon-4pm
Ferry Farm is closed on Easter, Thanksgiving Day, Christmas Eve, Christmas Day, and New Year's Eve and during all of January and February.
Ferry Farm's grounds are closed
during non-business hours.
TOUR TIMES
Guided tours of Kenmore occur 10:15, 11:15, 1:15, 2:15, and 4:15, Monday-Saturday and at 1:15, 2:15, and 4:15 on Sunday.
FERRY FARM
ADMISSION PRICES
Adults . . . . . . . . . . . . . . . . . . . $12.00
Students (Ages 6 and up) . . . . . $6.00
Ages 5 and under . . . . . . . . . . Free
To schedule a group visit, email groups@gwffoundation.org or call 540-370-0732 x24.
LOCATION
268 Kings Highway
Fredericksburg, VA 22405
540-370-0732