The George Washington Foundation is a 501(c)(3) nonprofit organization, headquartered in historic Fredericksburg, Virginia, that owns and operates Historic Kenmore and George Washington's Ferry Farm. The Foundation relies on support from its generous donors and volunteers to steward its properties and for its ongoing programs.

The mission of The George Washington Foundation is to enhance the public understanding and appreciation of the lives, values, and legacies of George Washington, Fielding and Betty Washington Lewis, and the people who lived and worked on the properties with them.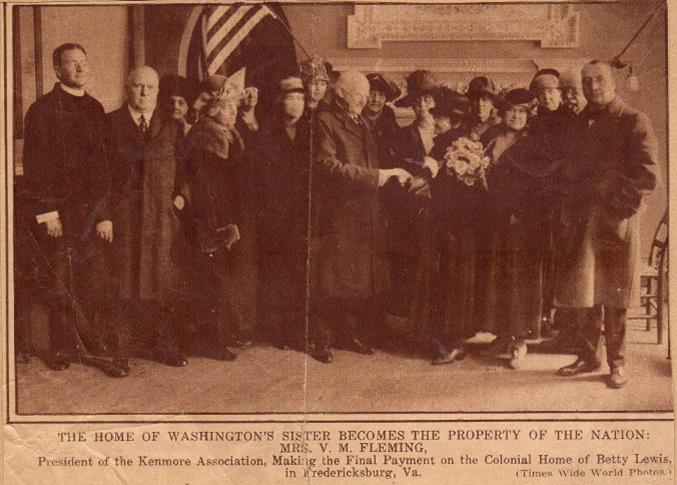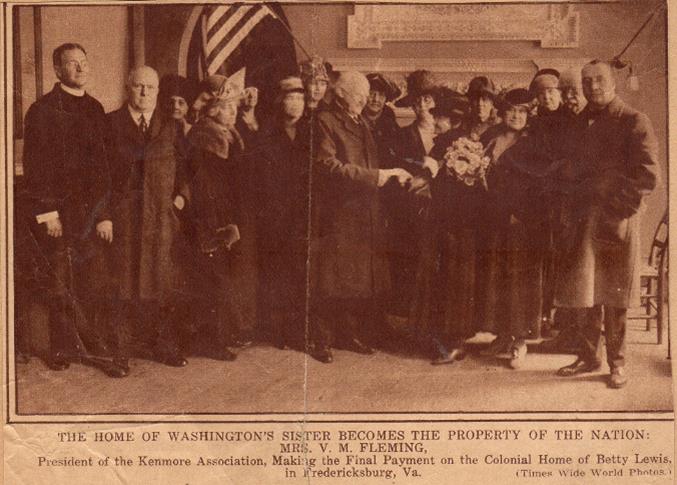 In 1922, an energetic and far-sighted group of people, led by Mrs. Emily White Fleming and her daughter Mrs. Annie Fleming Smith, with the support of local citizens and civic groups, established the Kenmore Association.
They rallied the resources to purchase Kenmore, the house completed in 1775 by George Washington's sister Betty and her husband, Fielding Lewis. Launching the campaign, then Vice President Calvin Coolidge said, "It ought to be preserved for its own sake. It must be preserved for patriotic America." The Kenmore Association saved the house from commercial development and it opened to the public in 1925.

In 1996, the Kenmore Association saved another Washington family landmark, Ferry Farm, where young George grew to manhood along the Rappahannock River. The site was purchased to save the tract from threatened encroachment and to protect its view shed.
At Kenmore, a roughly decade-long restoration began in 2001 to return the home to its historically accurate appearance, circa 1775. Foundation employees, interns, contractors, and collegiate preservation students used scientific and forensic techniques to better understand Kenmore's appearance and use over the years.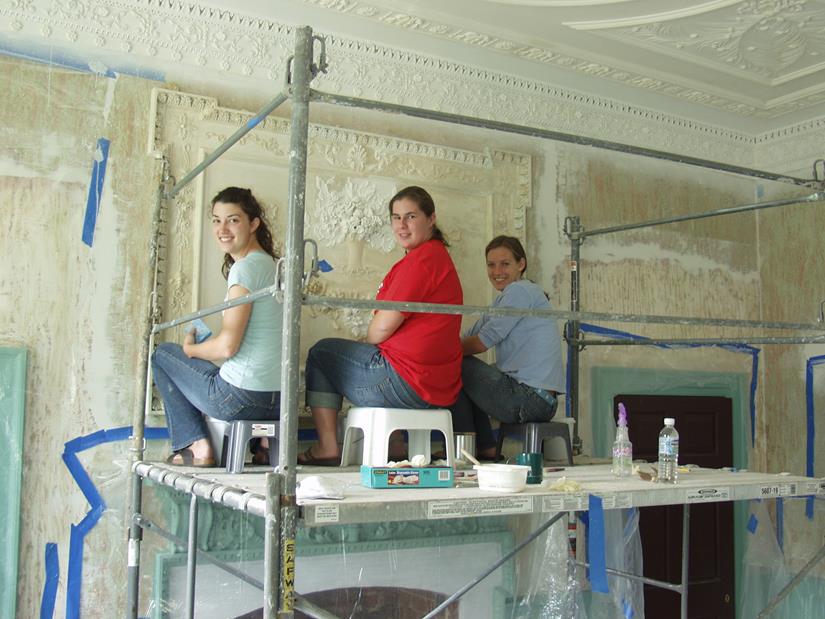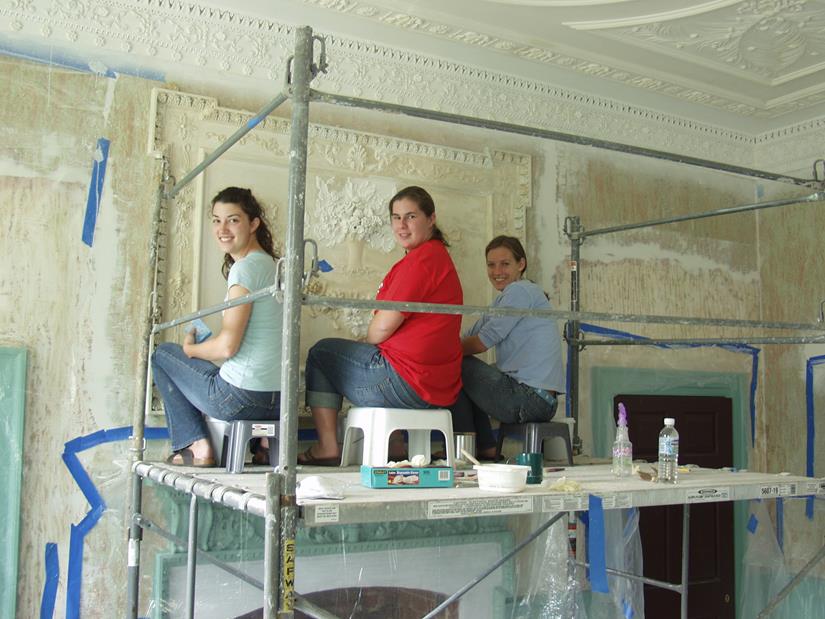 Ceilings, cornices, and over-mantels were cleaned, restored, and white-washed. The functions of the rooms, now definitively identified as the Chamber, Dining Room, and Drawing Room, were uncovered through architectural clues and details. Each room changed significantly, transformed from inaccurate color schemes to accurate, but bolder and more surprising, colors. Driven by careful research, carpets were added to the Dining Room and Drawing Room. Family portraits were rehung in the exact locations where they hung in the Lewis era.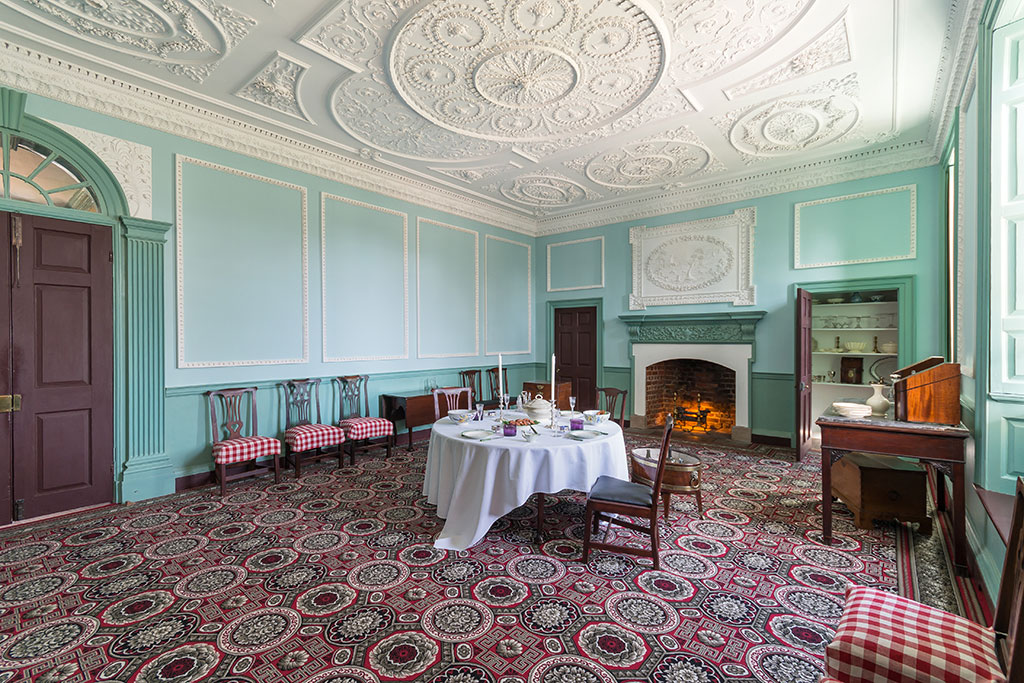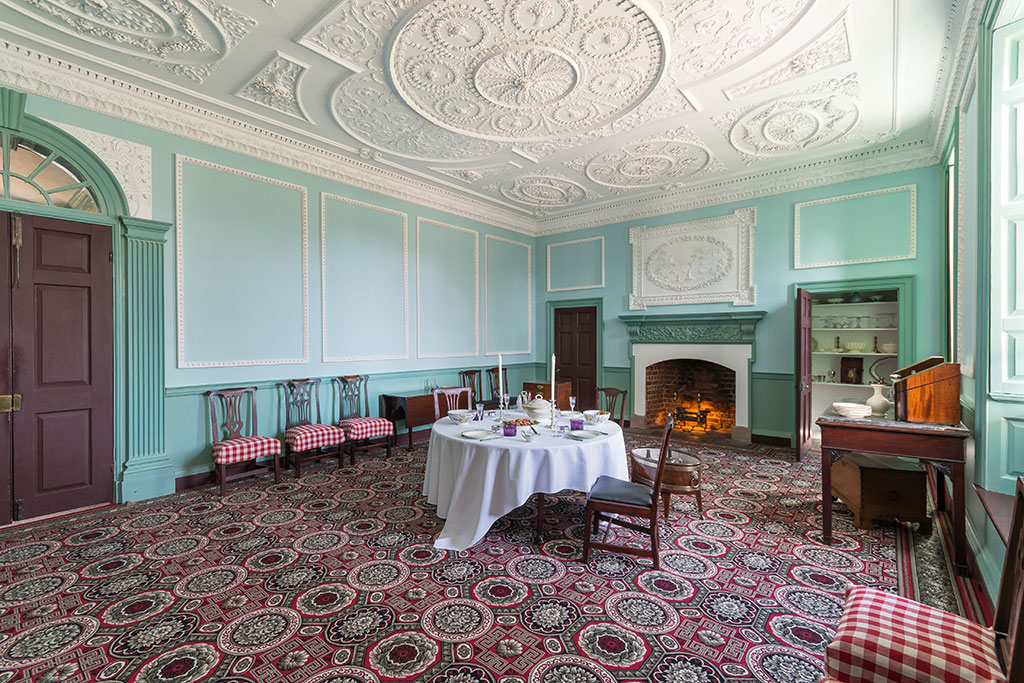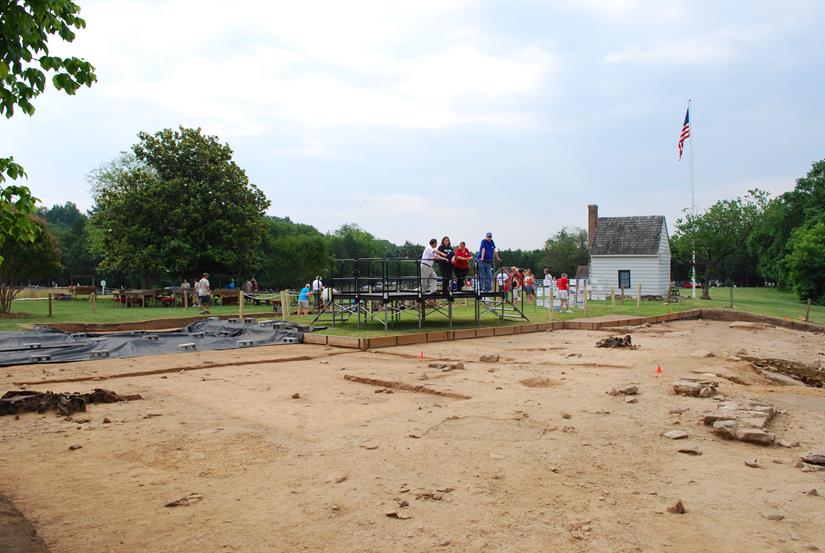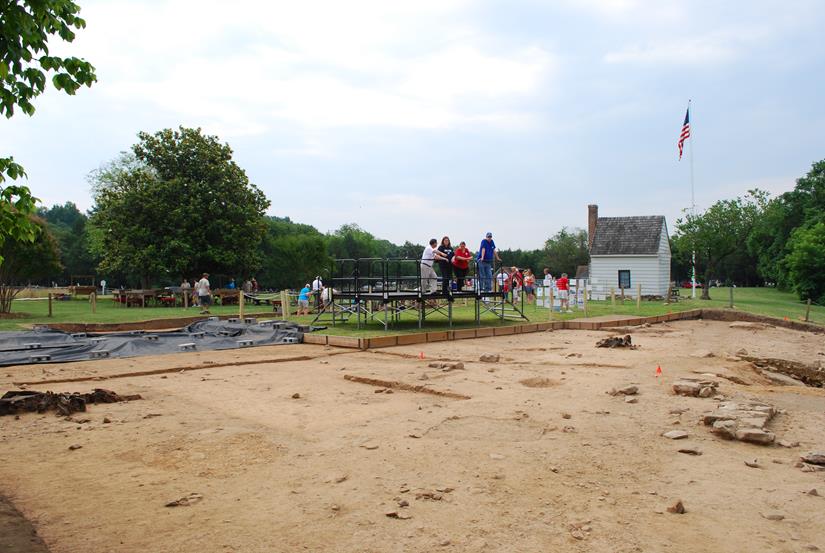 At Ferry Farm, full-scale archaeological excavation began in 2003 as the Foundation worked to uncover the Washington family's house and the farm's outbuildings, and allow for reconstruction on the landscape, interpretation for the general public, and study by scholars.
The team discovered remains of a large structure in 2006. Size, location, and artifact mix suggested it might be the home of the Washingtons. After two years of excavation and artifact analysis, Foundation archaeologists formally announced in 2008 that the structure was indeed the Washington house. That same year, the Foundation changed its name to The George Washington Foundation.
The Foundation charged forward with its multi-year venture to physically develop Ferry Farm into an outdoor living history museum. The first phase of the project included building an interpretive replica of the Washington house.
In early 2015, ground was broken for construction of the Washington house. Stone masons, carpenters, brick layers, and other builders employed construction methods of the 18th century. In early 2018, this reconstruction, built on decades worth of archaeological and historical research, was completed and opened for tours.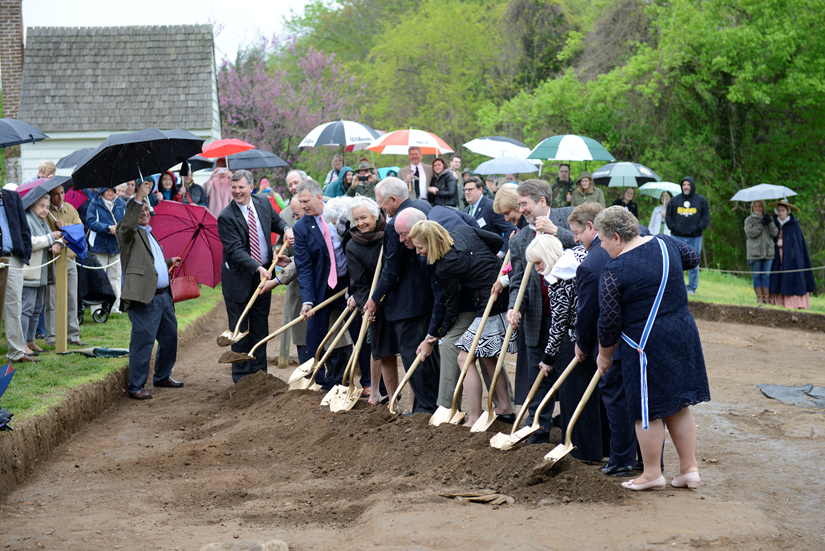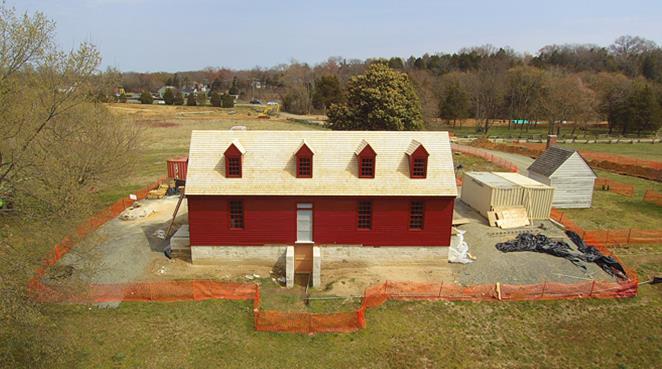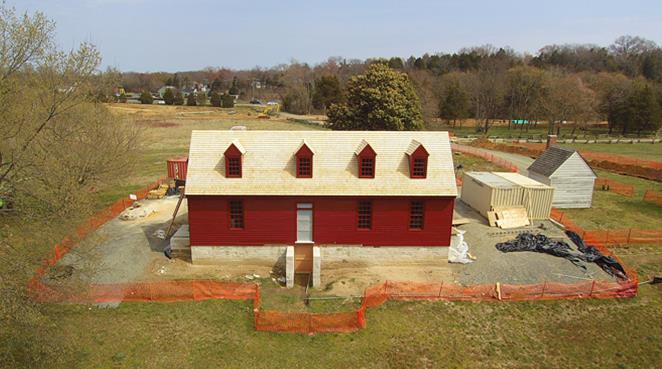 BOARD OF TRUSTEES
Officers
Chair: Ronald E. Davis

Vice-Chair: Fielding L. Cocke

Secretary: Lucy G. Harman

Treasurer: Donald H. Newlin

President: William E. Garner


Trustees
Marian K. (Cissy) Anklam
Ernst S. Bauer
Linda L. Blakemore
Kostas J. Constantine
Eleanor F. Doar
Brian D. Draper
Philip G. Emerson
Christopher R. Hall
Samuel C. Harding, Jr.
Charlotte R. Kettler
Robert M. Johnson
Bernard W. Mahon, Jr.
Arrington H. Mixon
Beth W. Newburger
Mary Jane O'Neill
Bradley Repp
Benjamin N. Wafle
Jeffrey L. Walters
Mary Lou Weselin


Trustees Emeriti
Rosalie G. (Rodie) Savage
J.M.H. (Mac) Willis, Jr.

FOUNDATION STAFF
President and CEO
William E. Garner

Vice President, Museum Content
David M. Muraca

Director, Buildings & Grounds
John Carmichael