Opportunities abound at Historic Kenmore and George Washington's Ferry Farm for volunteers with an interest in helping further the goals of the Foundation.
Available volunteer opportunities are outlined below.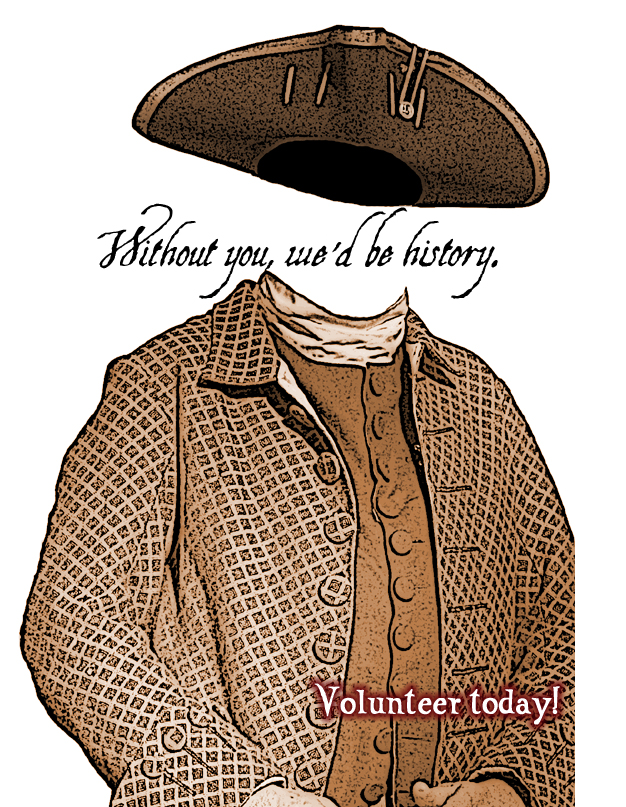 ADMINISTRATION
CLERICAL WORK – Duties may include answering the phones, filing, organizing, database entry, mailings, and other small projects as needed in various departments.

MARKETING – Post flyers around town for upcoming events.
EDUCATION
SPECIAL EVENTS – assist with set-up/take-down, work with children making craft projects, pass out brochures/maps, talk with guests.
Summer 2023:
Archaeological dig helpers
Summer Camp guides
July 4th: Parking, crafts, set up, etc.
SPECIAL PROJECTS – work with staff on special projects such as creating steps and benches at Ferry Farm, painting (murals and walls), research, and updating scripts for educational programs.
TOUR INTERPRETERS – lead tours at Kenmore and at Ferry Farm. Lead school tours and children's activities at both sites.
ARCHAEOLOGY
Assist in field and lab at Ferry Farm.
GARDENS AND GROUNDS
GARDENERS – help maintain/preserve the gardens at Kenmore and Ferry Farm, which feature heritage and native plant material.
ENVIRONMENTAL PROJECTS – work with staff to conserve the environmental integrity of George Washington's boyhood home.
BENEFITS INCLUDE…
· Free admission to Kenmore and Ferry Farm
· Free admission to selected special events
· Discounts in the gift shops
· Outstanding learning and educational opportunities
· Participation in National Volunteer Month (April)
· Annual Volunteer Reception
· Lots of fun!
TO BECOME A VOLUNTEER
To apply for any of the volunteer opportunities listed, please do ONE of the following three options…

Complete an online volunteer application [Google Form].

Or complete a paper volunteer application [PDF] and email to coleman@gwffoundation.org.

Or send your completed paper volunteer application by fax to 540-371-6066 or mail to The George Washington Foundation, 1201 Washington Avenue, Fredericksburg, VA 22401.

All volunteers are required to read the Volunteer Manual [PDF].