George Washington's Ferry Farm Presents ArchaeoFest, a Family-Friendly Event Exploring Ancient Technology and Native American History


FOR IMMEDIATE RELEASE
September 9, 2019
Media Contacts
Jessica Burger, 540-373-3381 x24, burger@gwffoundation.org
ArchaeoFest at George Washington's Ferry Farm
10:00 am – 4:00pm, Saturday, October 26, 2019
Fredericksburg is famous for its colonial and Civil War history and as the place where 6-year-old George Washington grew to adulthood – but what about before?  Going as far back as 13,000BC, Native American hunter/gatherer bands traveled along the Rappahannock River, hunting deer and other small game, fishing, and collecting shellfish, plants, and nuts. They camped near present-day Fredericksburg on the land we call Ferry Farm and there they made tools and weapons needed for hunting, cooking, and more.
Archaeologists excavating at George Washington's Ferry Farm recovered some of these tools and thousands of stone flakes created as these hunters made their tools. In the process, these archaeologists revealed millennia of human development and technology, starting with a Native American Clovis spearpoint that is thousands of years and building into a collection of 750,000 artifacts that stretches all the way into the 20th century. Of these 750,000 artifacts, nearly a 25% were created by Native Americans.
At Ferry Farm's first-ever ArchaeoFest on Saturday, October 26, 2019 enjoy a family-friendly day focused on early human technology from pre-historic time into the 18th century!




Members of EXARC, a global network of experimental archaeology professionals as well as other experts, will demonstrate various ancient technologies. These demonstrations include flint knapping, bronze age forging, throwing spears using an atlatl, making Viking glass beads, creating ancient musical instruments, 18th century stone carving, and much more.
Visitors can learn about Native American life from members of the Patawomeck tribe, dig for artifacts in a mock archaeological excavation, hear lectures on the Washington family's interactions with indigenous people, and tour Ferry Farm's archaeology lab to see a sampling of Native American artifacts.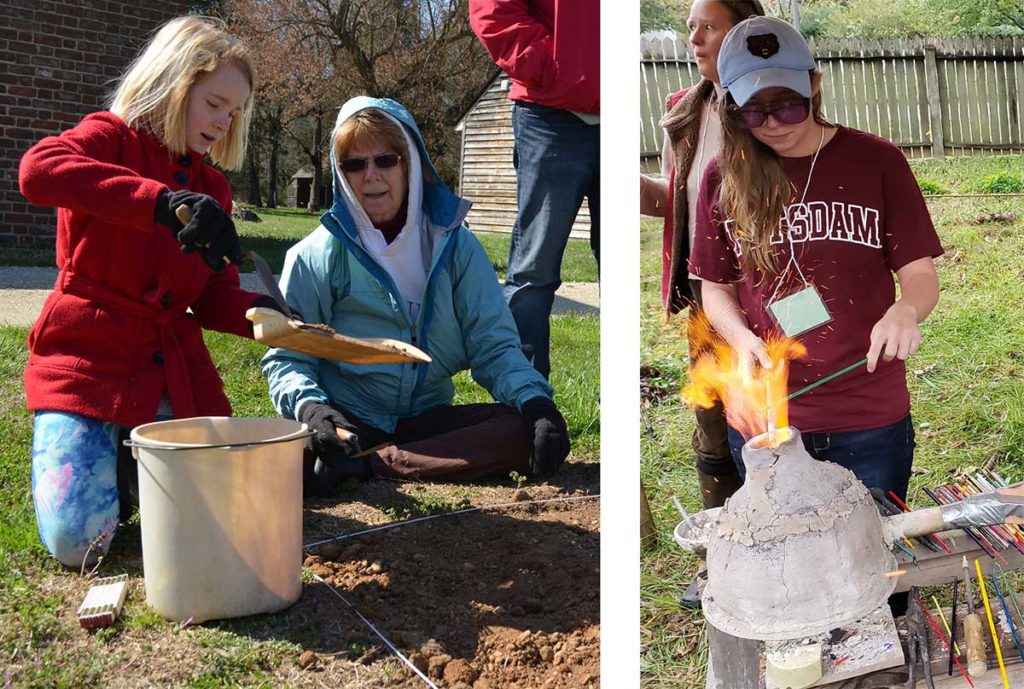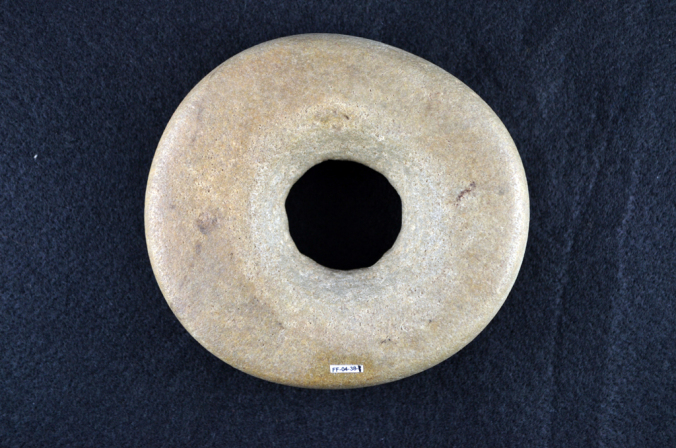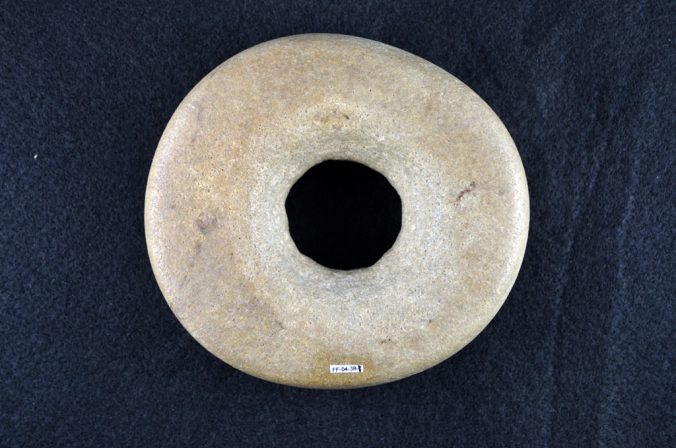 Guided tours of the Washington house replica will be available every 30 minutes.
ArchaeoFest takes place from 10am-4pm on Saturday, October 26. Admission is $9 for adults, $4.50 for students, and free for children under age 6. Ferry Farm is located at 268 Kings Highway, Fredericksburg, Virginia.
---
George Washington moved to Ferry Farm in 1738 with his parents, Mary and Augustine, his sister Betty, and their siblings. Young George lived at the farm from age 6 to 22. Referred to as the Washington home farm in George's day, the property was later known as Ferry Farm—a historic ferry adjacent to the Washingtons' house once linked it to the city of Fredericksburg via the Rappahannock River.
George's experiences at Ferry Farm were influential in shaping the man that he would become. George was eleven when his father died in 1743. Augustine left Ferry Farm to George, for him to inherit when he reached the age of 21. The site was the setting of some of the best-known stories related to his youth, including tales of the cherry tree and throwing a stone across the Rappahannock River.
Mary Washington continued to live at Ferry Farm until 1772, when she moved to Fredericksburg to live closer to Kenmore and Fielding and Betty Washington Lewis.
In 1996, Ferry Farm was saved from commercial development through the hard work and determination of the Regents and Trustees of The George Washington Foundation (known then as the Kenmore Association), a long list of individuals, and several organizations.
In 2008, the Foundation announced that its archaeologists had located and excavated the remains of the long-sought house where Washington was raised.  In 2015, the Foundation broke ground on a replica of this house and construction was completed in May 2018. Using information from the probate inventory and archaeological evidence, the Washington house replica is currently being furnished with reproduction furniture and ceramics of what was in the original home.  The Washington house interpretive replica is an interactive and hands-on experience for all ages.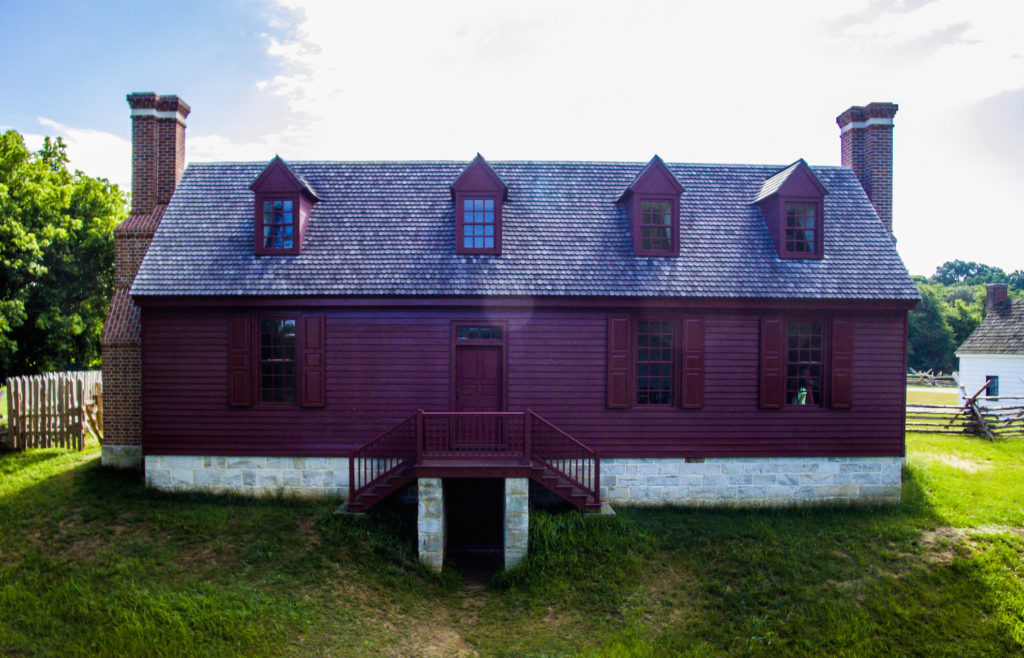 ---
The George Washington Foundation is a 501(c) (3) non-profit organization. The Foundation's mission is to enhance the public understanding and appreciation of the lives, values, and legacies of George Washington, Fielding and Betty Washington Lewis, and their families. Please visit ferryfarm.org and kenmore.org for more information on its two National Historic Landmark sites, George Washington's Ferry Farm and Historic Kenmore.
Ferry Farm is located at 268 Kings Highway, Fredericksburg, Virginia
Kenmore is located at 1201 Washington Avenue, Fredericksburg, Virginia
Visitors to Ferry Farm tour the Washington house, view archaeologists at work, see the artifact conservation laboratory, tour the Visitor Center's exhibit The Science of History at Ferry Farm, and enjoy the self-guided iPad tour—Uncovering George Washington's Youth.
Kenmore guests experience the restored house with its recently refurnished interior, walk through the gardens, and tour the orientation exhibit The Patriots Lewis: What Would You Give.
George Washington's Ferry Farm and Historic Kenmore are open most days,
March – December—learn more at ferryfarm.org.
Learn more from the Foundation's archaeologists, curators, and educators on the
Lives & Legacies blog.
Find George Washington's Ferry Farm and Historic Kenmore on Facebook.
Copyright © 2019 The George Washington Foundation, All rights reserved.